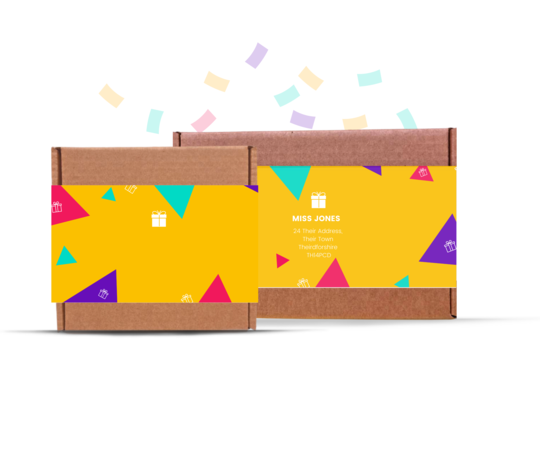 To make it simple, there's only 2 products for sale; Empty boxes. Simply choose a box and fill it.
Build A Box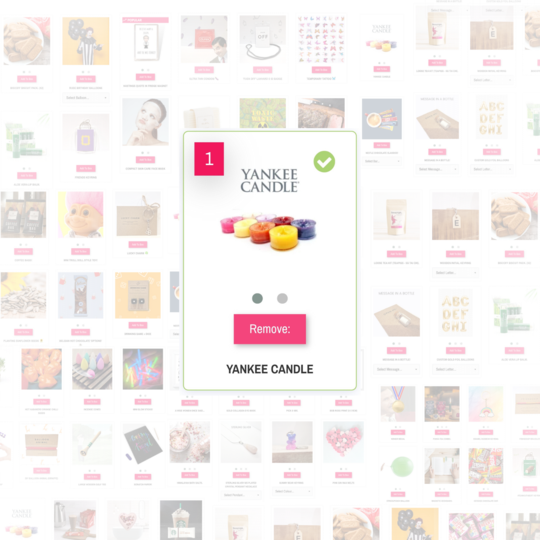 Once you've selected a box, you'll unlock access to a wide range of gesture gifts which can be added to your box, at no extra cost making it more affordable & unique. You'll also be able to add a personal note for that extra bespoke experience.
Build A Box
In the first 2 months of opening the website, Gestured sent over 800 boxes & with heart warming feedback, we knew right away that our boxes are truly something special. 
Our Gift Boxes are completely personalised and can be tailored to any occasion including: Gift boxes to cheer someone up, Birthday Gifts, Boxes Gifts To Say Thank You, New Home Gifts, Gifts To Say Thank You & Gifts To Say Sorry 
We are a friendly team and if you have any questions at all, please do get in touch because we'd love to hear from you :) 
FAQ's 
What Delivery Options Do You Offer? 
We currently offer two options for shipping; The first is free which has an expected delivery time of 2 - 3 days, however this is typically with the recipient on the 2nd day. We also offer 1-2 days delivery which is typically next day delivery. There is an additional charge of £0.95 for this service. 
Can I Track my box? 
We send all of our boxes via Royal Mail as Large Letters which are not currently tracked, however, we are currently working on offering this service. When Is The Text Sent? After placing your order, you'll have the chance to send a text to the recipient. We'll send a message letting them know the gift box is on its way, along with the personalised message you would of added in the previous step. We will never share costs or sender info to the recipient. 
What occasions are your boxes suited for? 
The best thing about gestured is your gift box can be completely personalised, meaning our boxes are perfect for any occasion; Including; 
Gift boxes to cheer someone up Birthday Gift Boxes Gifts To Say Thank You New Home Gifts Gifts To Say Thank You Gifts To Say Sorry And Many More ideas! 
Can I order more than one box to two different people? 
Yes absolutely! If you're thinking of ordering more than 10 boxes, please do get in contact for something a little more bespoke. You can email us on info@gestured.co.uk. 
ANY 6 GIFTS
ANY 11 GIFTS
Subscribe to our newsletter
Promotions, product updates, and best offers. Directly to your inbox.